Biography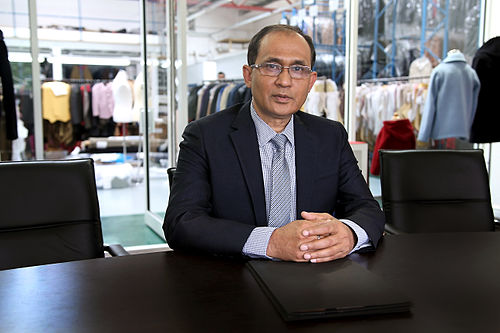 Mamun Chowdhury is a highly successful British businessman with over 25 years experience in the design and manufacturing of high-end outerwear. He is of Bangladeshi origin from the village of Moynabad of Chunarughat in the District of Habigonj. Having completed his education in Bangladesh, after a short period in the Middle East, Mamun arrived in Britain in December 1991.
Being innately an entrepreneur, he immediately started setting up his own business. In 1994 he established London Clothing Limited, importing garments from abroad and selling to clients in the UK and rest of Europe. This was supported by setting up his own factory to manufacture garments here in the UK.
Realising quickly how fierce the competition was and that the East End clothing manufacturing trade was on the decline. In 1996, He decided to change his business model and focus only on high-end outerwear and work with some of UK's top designers. Being always socially responsible, in 1998 his business was large enough to provide opportunities for fashion students to gain work experience. Mamun says that he learnt as much about designing from the top designers as he did from the fashion students.
Mamun used his freshly honed designing skills to design and develop his own range. Still hungry to grow yet humble enough to recognise his skills gaps, he decided that he would explore taking on a partner to grow the business further. So in 2001, Mamun asked his good friend Rob Huson, a top city fashion Executive to join him and thus London Tradition Limited was born.
Mamun's success has been honoured by her Majesty the Queen by being awarded the highest business accolade in the UK with the Queens Award for Enterprise 2014, International Trade for over 600% growth in 6 years. London Tradition is regarded as a luxury outerwear Brand that inspires and instils confidence in its customers, suppliers and staff because it excels at what it does.
Mamun envisions his Company to be the leading luxury heritage outerwear brand in the world with the mission of delivering exceptional quality outwear garments to inspire its customers. Quality, Service, Value, Innovation, Trust, Fairness and Social Responsibility are the values that guide and inspire Mamun and his Company.